Subsidizing the IKCOC
The Foundation subsidizes the International Kyoto Conference on New Aspects of Organic Chemistry (IKCOC) held every three years.
The IKCOC aims to establish scientific and engineering leading fundamentals by making future predictions and aligning and proposing problems to be solved from viewpoints of organic chemistry based on research achievements in a variety of fields ranging from life sciences to material sciences. Since its first conference held in 1979, the IKCOC has been held every three years in Kyoto.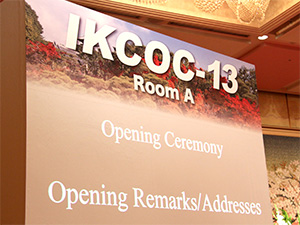 With achievements better-received after each conference, the IKCOC has increased its impact domestically and internationally. The IKCOC has now been the most renowned international conference in the field of organic chemistry.
The Foundation will provide continued support to permanently hold this IKCOC into the future.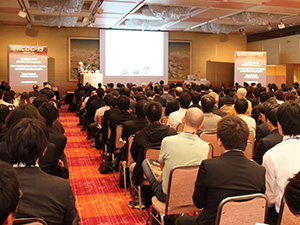 Please see here for past IKCOC speakers.
IKCOC speakers (pdf)